THE HITMAN BLUES BAND
Playing original, critically acclaimed Modern Blues
It combines rock, funk, jazz, and – of course – blues, to create blues of the 21st century
Photo: Phil Honley
Welcome to the home of Hitman Blues Band, your ultimate destination for soulful blues music.

Immerse yourself in the raw authenticity of our blues performances,
where every note tells a story and every chord resonates with emotion.

As a prominent force in the blues scene, the Hitman Blues Band brings a unique
blend of passion and musical prowess to every stage.

Explore our discography, catch up on the latest blues news, and join us on a
journey through the heart and soul of this timeless genre. Discover why fans and critics alike
consider Hitman Blues Band a true powerhouse in the world of blues music.

The Hitman Blues Band – where the blues comes alive.
get ready for the live show
GIGS
Upcoming events
Beau's Bar, Greenlawn
We'll be performing as a quartet at the wonderful Beau's Bar. It's one unique place, and it's going to be great fun! We'll be doing new songs that will be going on our new album (recording starts in January) for the FIRST TIME IN PUBLIC!
Stephen Talkhouse, Amagansett NY
We're very excited to be playing – for the first time – at the legendary Stephen Talkhouse in Amagansett, NY.
An intimate venue unlike any other, the Stephen Talkhouse has been featuring internationally-renowned performers alongside local East End artists since 1987. Situated on the Main Street of Amagansett, theTalkhouse is a legendary music scene and casual neighborhood bar in one: the place to make new friends or catch up with old ones, as your favorite musical luminary enjoys the same at the other end of the bar.
$10 in advance
$15 at the door
Big Daddy's
1 Park Lane, Massapequa, NY 11758
Bring your mouth south! The Hitman Blues Band (trio) will be performing at Big Daddy's, THE place to go for authentic New Orleans style Creole cuisine.
Click the button
for info
Frogzz Bar 'N' Grill, Yaphank NY
We're pleased to be performing at the all-new Frogzz Bar 'N' Grill! The Hitman Blues Band (duo) will be playing our favorite covers and originals, in a warm and friendly environment to counter the chilly weather.
THAT'S NEW
LATEST NEWS
July 15, 2023
A New Album!
We're already getting five star reviews for "Hey, Can You Guys Play…"
A collection of great cover songs from our previous albums, most done in the unique Hitman Blues Band style. Plus, a version of Kris Kristofferson's classic "Sunday Morning Coming Down" that we guarantee you've never heard before anywhere!

This is a great introduction to our Modern Blues style, with unique interpretations of classic blues that remain true to the original spirit of the songs.
July 10, 2023
2023 Tours!
We'll be playing in the UK TWO times in the summer of 2023. We're doing a "block" of festivals from 20 – 23 July, then we'll be back starting on 25 August through 10 September. See our gigs page for more information!
Here in the US, we're still looking for representation so that we can tour (at the very least) the East Coast.
Stay Tuned!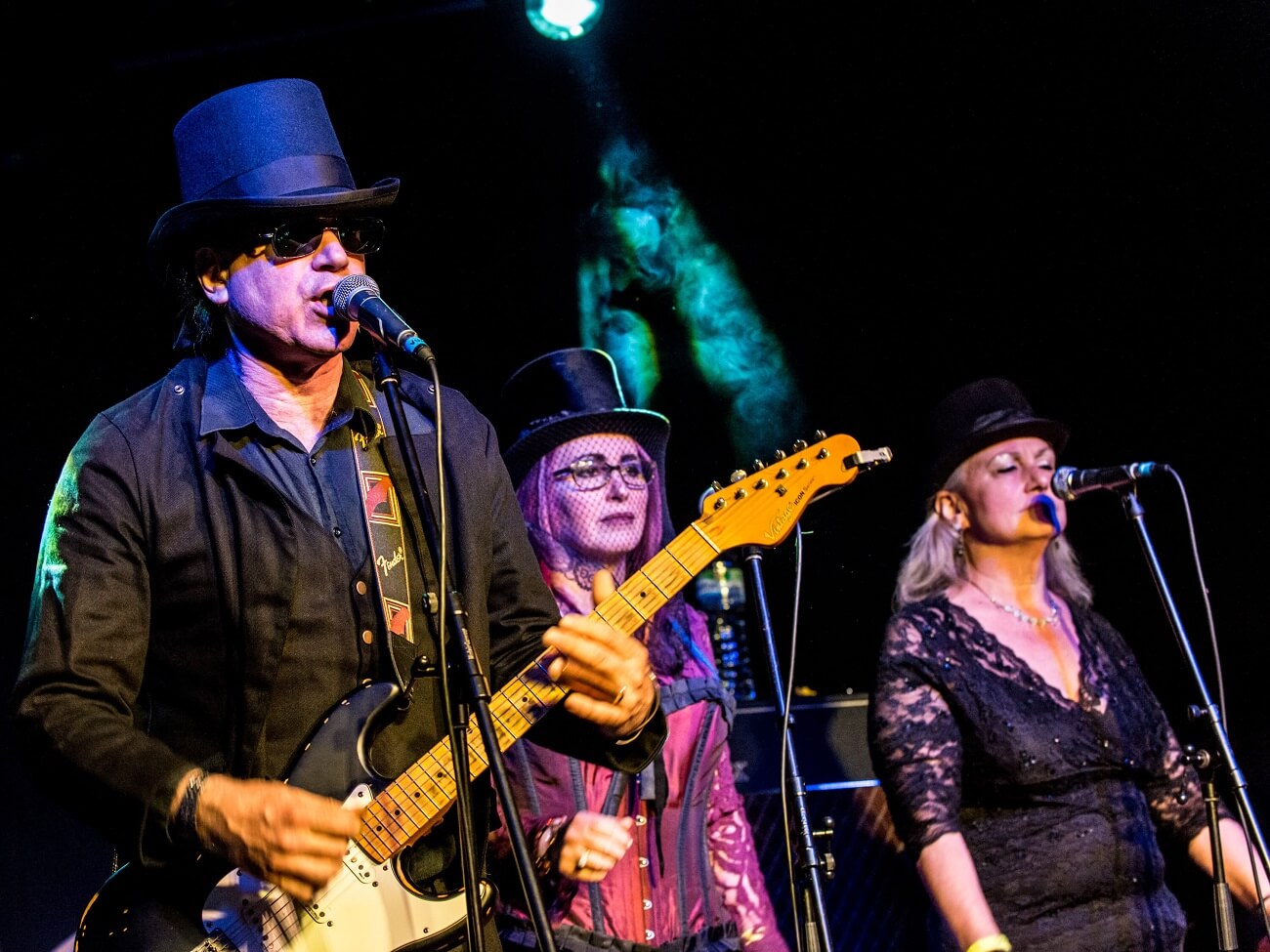 August 2, 2022
hitman teaches online
Music Theory
Hitman has released a YouTube seminar called "Music Theory For The Easily Bored", and it's absolutely free! You can also download the Word version of the seminar for reference:
songwriting
Hitman did an online seminar for the Long Island Blues Society about songwriting! It covers how to begin, chord arrangements (basic), melody, and lyric writing.
THE HITMAN BLUES BAND 26 SECOND PROMO – GOT HALF A MINUTE?
FREE 5 SONG SAMPLER DOWNLOAD
WITH NEWSLETTER SIGN UP
Russell "Hitman" Alexander formed the Hitman Blues Band and recorded their first release in 2000. With 9 overseas tours and 7 releases, the band uses humor and audience participation as a big part of their act. But the main attraction is the excellent songwriting, musicianship, and performances.
They play modern/alt blues, which can be high energy, slow and soulful, or happy boogie. It combines rock, funk, jazz, and – of course – blues, to create blues of the 21st century!
Hear it for yourself! Just enter your name and email address (and this will NEVER be shared with ANYONE) below and, within seconds, you'll be sent the download link to the FREE 5 song sampler and be added to the quarterly newsletter subscriber list!
So load up your favorite player and settle back to listen. Because it's not the same old retread of the greats. As Midwestern Records said, "Now that's the blues! This is the real deal…"