THE HITMAN BLUES BAND
Playing original critically acclaimed modern/alt blues
It combines rock, funk, jazz, and – of course – blues, to create blues of the 21st century
get ready for the live show
GIGS
Upcoming events
Daryl's House
130 NY-22, Pawling, NY 12564
Daryl's House (Daryl Hall of Hall & Oates fame)  restaurant and live music club is world famous, both for the food and the ground breaking series "Live From Daryl's House".
We'll be playing the Saturday brunch (noon to 2pm) as a trio – guitar, bass & keyboards. Originals, some covers, done in our own style, and who knows? Come to this restored historic 1700's era venue and have a unique afternoon!
Click the button for tickets and info
Great South Bay Brewery
25 Drexel Drive, Bay Shore NY
Hitman is playing a solo show at the Great South Bay Brewery. This is a "family friendly" event, meaning parents bring little kids, they drink the excellent beer, the kids play and eat and drink (soft drinks or water or juices), and everyone has fun! It was incredible the last time, I had a bunch of toddlers dancing to "All The Young Dudes"! It was hysterical. Plus, I get to play songs I don't usually do, which is LOT of fun – covers, some originals I don't play with the Hitman Blues Band (due to time constraints), etc.
Click the button for tickets and info
Broomfield Blues, UK
We're very excited to be playing at the Broomfield Bandshell, in association with the Saint Harmonica Blues Club.
Click the button for tickets and info
The Blues Bar, Tring, UK
Aside from brewing one of Hitman's favorite beers (Side Pocket For A Toad), the Blues Bar at Tring puts on fantastic shows! Drawing on local, national, and international talent, you're always in for an unforgettable night.
Click the button for tickets and info
THAT'S NEW
LATEST NEWS
July 15, 2023
A New Album!
We're already getting five star reviews for "Hey, Can You Guys Play…"
A collection of great cover songs from our previous albums, most done in the unique Hitman Blues Band style. Plus, a version of Kris Kristofferson's classic "Sunday Morning Coming Down" that we guarantee you've never heard before anywhere!

This is a great introduction to our Modern Blues style, with unique interpretations of classic blues that remain true to the original spirit of the songs.
July 10, 2023
2023 Tours!
We'll be playing in the UK TWO times in the summer of 2023. We're doing a "block" of festivals from 20 – 23 July, then we'll be back starting on 25 August through 10 September. See our gigs page for more information!
Here in the US, we're still looking for representation so that we can tour (at the very least) the East Coast.
Stay Tuned!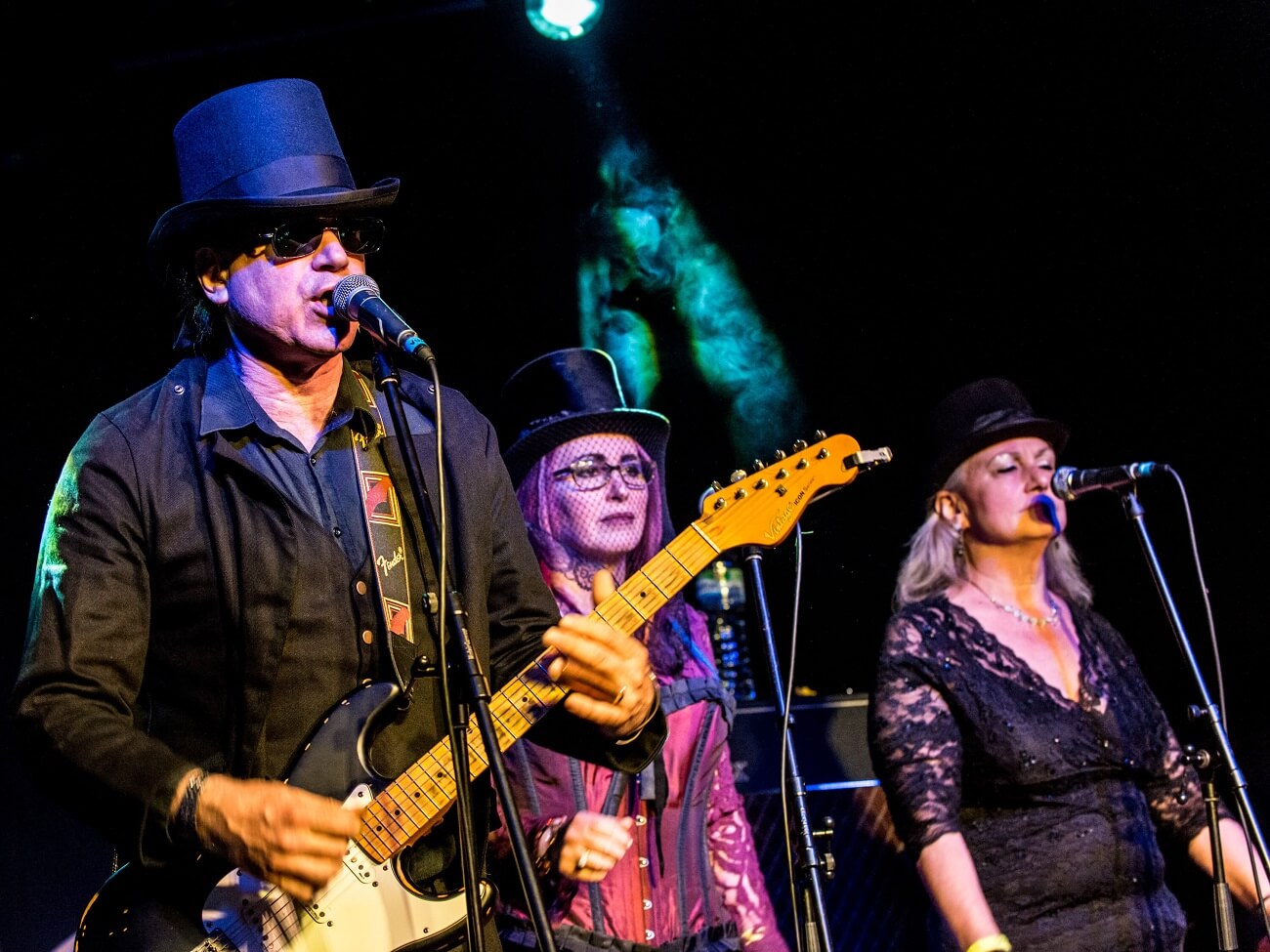 August 2, 2022
hitman teaches online
Music Theory
Hitman has released a YouTube seminar called "Music Theory For The Easily Bored", and it's absolutely free! You can also download the Word version of the seminar for reference:
songwriting
Hitman did an online seminar for the Long Island Blues Society about songwriting! It covers how to begin, chord arrangements (basic), melody, and lyric writing.
THE HITMAN BLUES BAND 26 SECOND PROMO – GOT HALF A MINUTE?
FREE 5 SONG SAMPLER DOWNLOAD
WITH NEWSLETTER SIGN UP
Russell "Hitman" Alexander formed the Hitman Blues Band and recorded their first release in 2000. With 9 overseas tours and 7 releases, the band uses humor and audience participation as a big part of their act. But the main attraction is the excellent songwriting, musicianship, and performances.
They play modern/alt blues, which can be high energy, slow and soulful, or happy boogie. It combines rock, funk, jazz, and – of course – blues, to create blues of the 21st century!
Hear it for yourself! Just enter your name and email address (and this will NEVER be shared with ANYONE) below and, within seconds, you'll be sent the download link to the FREE 5 song sampler and be added to the quarterly newsletter subscriber list!
So load up your favorite player and settle back to listen. Because it's not the same old retread of the greats. As Midwestern Records said, "Now that's the blues! This is the real deal…"