THE HITMAN BLUES BAND
Playing original critically acclaimed modern/alt blues
It combines rock, funk, jazz, and – of course – blues, to create blues of the 21st century
get ready for the live show
GIGS
Upcoming events
Great South Bay Brewery
Bay Shore, NY
Hitman will be performing a solo show, playing both originals and some of his favorite cover tunes. It's "not your usual solo act", and GSB Brewery has "not your usual beer". It will be a great time!
Upton Blues Festival
Upton Upon Severn, UK
The Hitman Blues Band will be performing at the legendary Upton Blues Festival. Time and stage will be updated as we get more information.
Broomfield Blues, UK
We're very excited to be playing at the Broomfield Bandshell, in association with the Saint Harmonica Blues Club.
THAT'S NEW
LATEST NEWS
August 19, 2022
hbb soliciting us agents
back in the us
After the successful UK tour of July 2022, the Hitman Blues Band is actively looking for a US agent to book regionally and nationally. We're sending out press kits, EPKs (Electronic Press Kits) and following up on suggestions from friends and fellow musicians!
Want to help? If you know of any reputable agents who cover your area, please let us know through the contact form below!
December 5, 2022
2023 Tours!
We've already started getting tours ready for 2023. As of now, we'll be back in the UK at the end of August, BUT we may also be doing some gigs in July. And, we're looking into some gigs in the Czech Republic.
Here in the US, we're still looking for representation so that we can tour (at the very least) the East Coast. We've also made plans to be in Memphis during the International Blues Competition, and we hope to visit Chicago in the spring for some gigs and to meet up with friends.
Stay Tuned!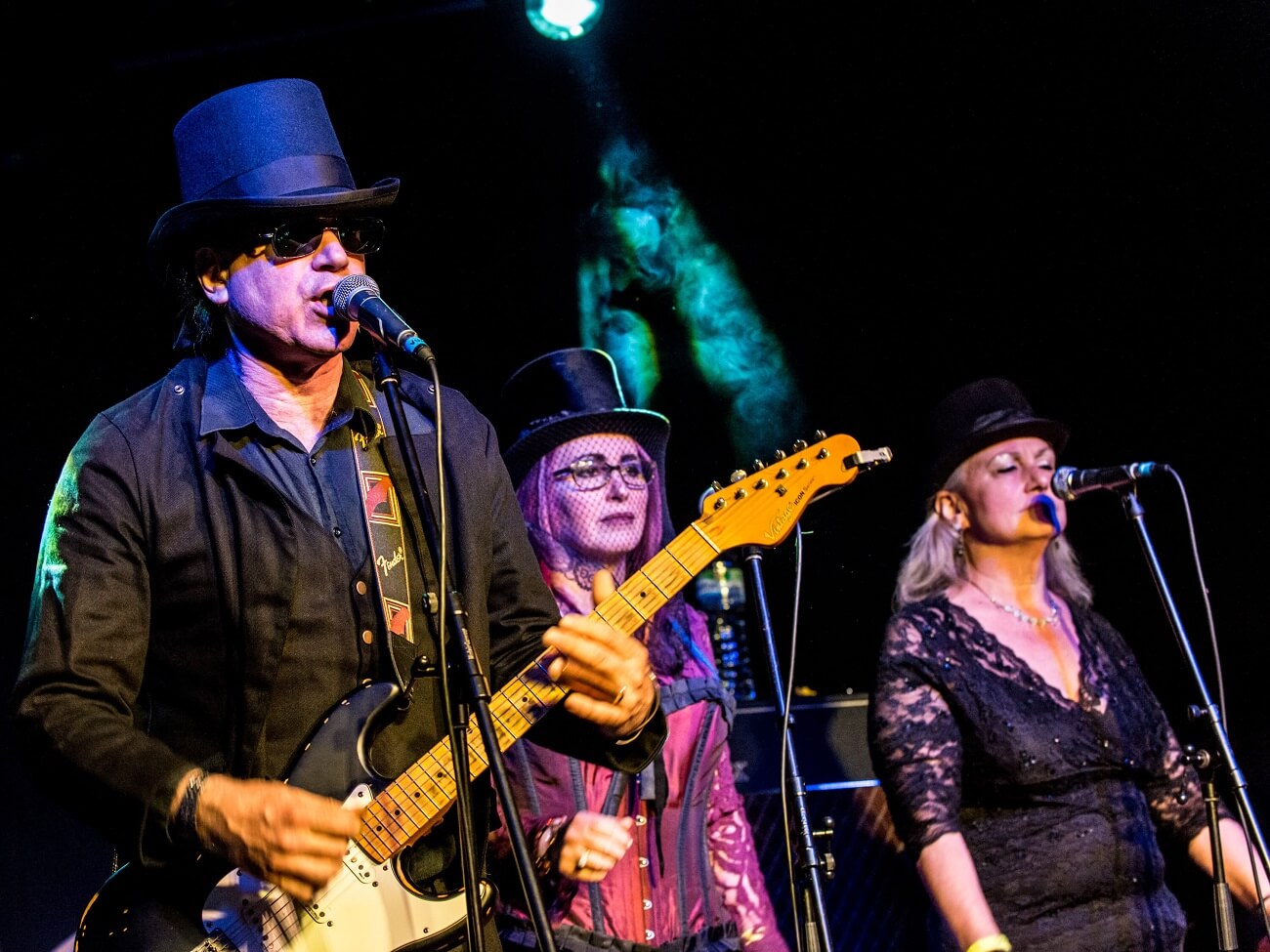 August 2, 2022
hitman teaches online
Music Theory
Hitman has released a YouTube seminar called "Music Theory For The Easily Bored", and it's absolutely free! You can also download the Word version of the seminar for reference:
songwriting
Hitman did an online seminar for the Long Island Blues Society about songwriting! It covers how to begin, chord arrangements (basic), melody, and lyric writing.
THE HITMAN BLUES BAND 26 SECOND PROMO – GOT HALF A MINUTE?
FREE 5 SONG SAMPLER DOWNLOAD
WITH NEWSLETTER SIGN UP
Russell "Hitman" Alexander formed the Hitman Blues Band and recorded their first release in 2000. With 9 overseas tours and 7 releases, the band uses humor and audience participation as a big part of their act. But the main attraction is the excellent songwriting, musicianship, and performances.
They play modern/alt blues, which can be high energy, slow and soulful, or happy boogie. It combines rock, funk, jazz, and – of course – blues, to create blues of the 21st century!
Hear it for yourself! Just enter your name and email address (and this will NEVER be shared with ANYONE) below and, within seconds, you'll be sent the download link to the FREE 5 song sampler and be added to the quarterly newsletter subscriber list!
So load up your favorite player and settle back to listen. Because it's not the same old retread of the greats. As Midwestern Records said, "Now that's the blues! This is the real deal…"